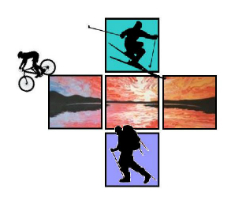 Aviemore Medical Practice
Badenoch & Strathspey Community Hospital, Cairnview Road, Aviemore, PH22 1AJ
Current time is 09:30 - Sorry, we're currently closed. Please call NHS 111
Telephone: 01479 810258
Secure Email: nhsh.gp55911-admin@nhs.scot
Latest News (click title to open):
Minor Surgery Clinic
The practice provides a minor surgery service for our registered patients, provided by a GP with additional training in this area. This service includes assessing lesions (sometimes to give a second opinion), biopsy of some skin lesions which your GP considers may be suspicious or need additional treatment. We sometimes remove cysts which are becoming infected and occasionally large skin tags or moles which are catching on clothing or interfering with work or exercise. Small skin tags (smaller that a cherry stone or grape pip) below the collarbone can be safely tied off at home with dental floss or strong cotton.
Under the current circumstances, if you have a skin lesion needing assessed, please arrange a telephone or video consultation with any of the GPs and then email a photograph, addressed to that GP, to our secure email address nhsh.gp55911-admin@nhs.scot. By emailing your photographs we are assuming that you give permission for these to be filed into your medical record. Please note that this email address is monitored by our administration team. Please let the GP know if you are taking blood thinning medication.
The practice does not provide non NHS minor surgery and therefore we cannot remove lesions simply on cosmetic grounds.
---
Minor surgery for toenails:
Including toenail removal is provided by the podiatry department and you can self refer to this service here.
---
Lesions which are generally suitable:
Moles which have grown or changed, skin marks which are changing or enlarging or crusting/raised areas of skin – especially in sun exposed areas. Small cysts (less than 2 cm) which have been infected in the past. Non healing ulcers not on the leg.
---
Lesions which are less suitable or unsuitable:
Warts  – we no longer provide a wart removal service apart for normal hand or foot warts (verrucas) . Wart paints available over the counter have been shown to be more effective. We recommend Bazooka Extra or equivalent.
---