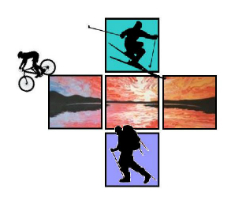 Aviemore Medical Practice
Muirton, Aviemore, PH22 1SY
Current time is 06:40 - Sorry, we're currently closed. Please call NHS 111
Telephone: 01479 810258
Fax: 01479 810067
Secure Email: nhsh.gp55911-admin@nhs.scot
Latest News (click title to open):
Clinics & Services
Active Health
Could your health and well-being benefit from being more active?
The "Active Health" team are available for appointments to discuss your challenges, motivations, interests and hopes. Together you can set goals, form an activity plan (if appropriate) and link you up with local activity based organisations.  To find out more ask a member of staff at the surgery or ring Active Health on 07564 166897.
Email: high-uhb.activehealthproject@nhs.net
Antenatal/Parent Craft Classes
Please ring the Midwife on 01479 813402
Child Health/Development
Please ring the Health Visitors on 01479 813403.
Childhood Immunisations (Thursday morning)
Appointments are still available in our Thursday morning clinic. We urge parents to continue to use this service for routine child immunisations.
Please note advice during Covid-19:
Only one parent to attend the appointment with their child.
Only attend these appointments if you are well.
If you will be self-isolating on the day of the appointment due to a family member having symptoms, please call and cancel your appointment and re-book in 2 weeks.
When you arrive, please wait outside the surgery (in your car if you have one) until the nurse calls you (she will try your mobile number first) – if the weather does not allow for this and you have to enter the building please wait in the children's area until the nurse is ready to see you.
Chronic Disease Management
Invitation letters are sent to all eligible patients for our Asthma, COPD, Diabetic and Vascular Clinics.
For clinic appointments with our nursing team ring 01479 810258.
If you think that you eligible to be seen in one of these clinics but have not received an invitation letter please let us know.
Flu Vaccination Clinics
These clinics are held in the autumn at the Aviemore Medical Practice.
Latest dates and times will be added to our 'News' tab when they are available.
If you are eligible you will receive a letter – if you think you are eligible but don't get a letter please let us know.
If you are coming in to see us for any other reason you are more than welcome to get the flu vaccine during a routine appointment.
Sexual Health
Due to the coronavirus pandemic, our Tuesday afternoon drop-in sexual health clinic is cancelled in line with NHS Highland advice.
There is a dedicated sexual health phone number available on Tuesdays between 4.30pm – 6pm. Please phone 07929 401 489 and a clinician will take your phone call and arrange for an appointment if needed.
Travel Clinic
The Practice offers a travel advice and vaccination service for our patients. In order for us to be able to ensure we can give vaccinations in good time before you travel, we need a minimum of 8 weeks notice before you leave the country but the earlier the better. If you are travelling within 8 weeks we would recommend you contact Boots Aviemore on 01479 810 259 or Alert Health 01463 710441 who can provide an urgent service. In this instance we would be happy to give you a summary of the vaccinations we have on record.
There is now a lot of good information for travellers on line. We recommend that you look at www.fitfortravel.nhs.net and www.malariahotspots.co.uk which will give you information about recommended vaccinations for your destination as well as up to date advice regarding malaria risk, altitude sickness, food and water safety and bite avoidance and prevention.
We would ask that once you have checked the fit for travel website, download our Travel clinic info and complete the Pre-Travel Health Questionnaire. This needs as much detail as you can give, as advice for certain vaccines depends on regions within countries as well as activities you are planning on undertaking whilst abroad. Also if you have had any vaccinations outside of the surgery, (i.e privately or when in a foreign country) please provide evidence of these if available.
Once completed the receptionist will make an appointment for a telephone consultation to confirm what is required by way of vaccinations and/or anti-malaria medication. We can then organise prescriptions and appointments with the nurse for these.
Other useful websites
Government website for up to date information re country safety, country specific rules and regulations and details of British Embassies and Consulates.