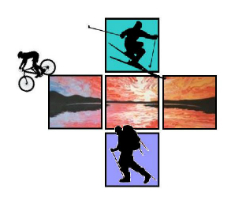 Aviemore Medical Practice
Badenoch & Strathspey Community Hospital, Cairnview Road, Aviemore, PH22 1AJ
Current time is 09:34 - Sorry, we're currently closed. Please call NHS 111
Telephone: 01479 810258
Secure Email: nhsh.gp55911-admin@nhs.scot
Latest News (click title to open):
Repeat Prescription Requests
You can request a repeat prescription in the following ways:
Hand in (using the mail box to the left of the main outer door of the surgery) or post the tear off slip from your repeat prescription form

Write your details (name, date of birth, address, contact number and list of medication requested) on any piece of paper and hand it in
(using the mail box to the left of the main outer door of the surgery), or

Order your prescription online via Online Patient Services.
Please see our new patients page for more information on how to register.
Please note we do not accept direct emails or telephone calls for prescription requests unless there are exceptional circumstances as agreed by a GP.
Please check your medication stocks regularly as urgent 'same day' requests continue to occur and place a considerable strain on what is already a busy system. Only certain drugs will be considered for urgent requests.
Please note that if you run out of your repeat medication, in most cases the local pharmacist can provide an emergency supply until your request can be processed in the normal manner by the practice. We respectfully remind all patients that maintaining your supply of medication is your own personal responsibility. All medications on repeat prescription need to be reviewed at least annually by the doctors. You may receive a request to come in for a review. Similarly, we may indicate to you that you require something else (e.g. blood pressure or cholesterol review) and we would be grateful if you could make an appointment if requested to do so.