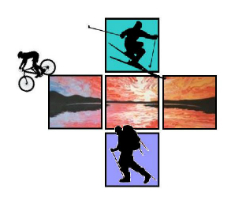 Aviemore Medical Practice
Muirton, Aviemore, PH22 1SY
Current time is 05:04 - Sorry, we're currently closed. Please call NHS 111
Telephone: 01479 810258
Fax: 01479 810067
Secure Email: nhsh.gp55911-admin@nhs.scot
Latest News (click title to open):
Useful Contacts
Active Health Project
T: 07564 166 897
E: high-uhb.activehealthproject@nhs.net
Aviemore Optician
T: 01479 812 777
We are still open during the lock down but per the request of the NHS the following changes have occurred.
While all routine eye examinations have been cancelled, we are still available for Emergencies and Essential eye care, please phone for a triage consultation

For those wanting consumables we will be posting out all items.

Other than emergency appointments there is now no entry to the practice.

If you have repair issues phone us to arrange delivery by posting it through the letter box. After 24H we will examine, repair and return the item.

We no longer accept cash as payments.
Boots Aviemore
T: 01479 810 259
Chiropody
T: 01463 723250
Community Health Visitors
T: 01479 813 403
Community Mental Health Team
T: 01479 813 400
Community Midwifes
T: 01479 813 402
Community Nurses
T: 01479 813 401
Dental Clinic (Health Centre)
T: 01479 883 142
Aviemore Dental Clinic (Craig-na-Gower Avenue)
T: 01479 810 301
If you have a dental emergency, please call the Dental Helpline (8.30am – 5pm, Monday to Friday) on 0845 644 2271 or NHS24 on 111 on weekends.
Milton of Leys Pharmacy
T: 01463 771 001
Physiotherapy Appointments 
T: 0800 917 9390
Physiotherapy (Health Centre)
T: 01479 883 125
Smoking Cessation
E: high-uhb.stopsmoking@nhs.net
Raigmore Hospital (all Departments)
T: 01463 704 000