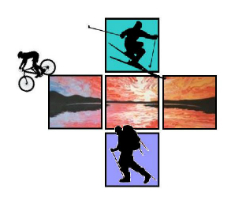 Aviemore Medical Practice
Badenoch & Strathspey Community Hospital, Cairnview Road, Aviemore, PH22 1AJ
Current time is 13:11 - We're open
Telephone: 01479 810258
Secure Email: nhsh.gp55911-admin@nhs.scot
Latest News (click title to open):
Teaching and Training
Dr Alistair Appleby and Dr Michelle Delap are the main practice trainers. We have been a training practice for more than 30 years and several of our previous trainees have enjoyed the experience so much that they are now partners in the practice.
At least four times a year, a fourth year medical student from Aberdeen University will be attached to the practice under the supervision of Dr Kirkwood and Dr Robinson. Patients may request not to see this student if they so wish.
---
Medical Students
Medical students have been an important and welcome part of life at the Aviemore Medical Practice (AMP) for many years now. Our friendly, laid-back and rather informal outlook on life is one that most medical students seem to easily associate with. We have been part of Aberdeen University Medical School's official teaching program for more than ten years now and on occasion accepted placement requests from other universities depending on space. This page is designed to give prospective students an idea of what life on attachment at AMP might be like. We love it here and we're sure you will too.
Please note that we are currently not accepting any student placements from outwith Aberdeen University. For further information please email Mrs Kim Dixon (kimdixon@nhs.net) or feel free to give us a call on 01479 810 258.
---
Fancy a placement with us?
Our philosophy is that life is to be lived to the full – we are fortunate to be on the doorstep of some of Scotland's most beautiful scenery and we don't let it go to waste – neither should you! All of our doctors and many of the practice staff are outdoor enthusiasts and we encourage you to get involved as you wish – we can help you to go walking, cycling (road and mountain), climbing, fishing, sailing and [in winter] skiing, snowboarding, ski-touring, ice-climbing…the list goes on. Aviemore also has good facilities for more sedate activities including swimming, tennis, Bird Watching etc. Although not absolutely essential, having your own means of transport is certainly useful to make the most of this area's attractions – and if you have a mountain bike – bring that along!
On a more mundane day to day level, the surgery is open from 8 a.m. to 6 p.m., Monday to Friday. Most appointment sessions run from 8.30 p.m. – 11 a.m., and then from 2 p.m. – 5.30 p.m. or from 3.30  to 5.30 p.m. Fifteen minute appointments are the rule, although medical students get 30 minutes for the consultations they do. One doctor is on call for emergencies at all times and we do a lot of telephone triage as well. Aviemore Health Centre hosts the local Out of Hours Centre, staffed by local GPs when the practice is closed. Students are very welcome to spend time with the OOH doctor if they wish.
Out with surgeries, we still do quite a few home visits in and around the Aviemore area. Call us old fashioned, but we really enjoy this aspect of the job and consider it a real privilege to be allowed to see patients in their home and family environment. Students are again encouraged to take an active part in these visits. We also support the Scottish Ambulance Service by responding to BASICS call outs when required; some previous students have shadowed GPs when responding to road traffic accidents. These, by their very nature, happen at unpredictable times – on rare occasions safety issues may preclude students' participation but otherwise you are welcome to see us in action on such calls. Students usually find the experience of attending a serious road accident quite profound. For more information on BASICS Scotland please visit http://www.basics-scotland.org.uk/
We also try to show you the full range and depth of the primary health care team (PHCT) of which GP's are but one small part. To this end, we will try and arrange for you to spend time with other members of the extended primary care team. Obviously, this will depend on their availability when you are with us. Typically a medical student will observe mainly the GPs, but also will spend time with Practice Nurses, Community Nurses, Ambulance crew, Physios, Midwifes, Dietician and the Community Mental Health Team amongst others.
All of the doctors at the practice have extensive experience in undergraduate and postgraduate medical education (we also take  FY2, ST1 and ST3s on placement) so often a student can find themselves one of 3 or 4 trainees in the practice at any time.
The Medical Students tend to be supervised by either Dr George Jachacy or Dr Gilly Kirkwood but all the partners will spend some time with the student so that you get to see a range of different consulting styles.
The following students (some of whom have since been miraculously transformed into doctors) are a random selection of those who have spent placements with us in recent years….
Megan Quinn (Year 4)

Robert Adam (Year 4)

Hwan Heo (Year 4)

Richard Weir (Year 4)

Kar Lee (Year 4)

Lucy Buchanan (Year 4)

Chi Chi Tang (Year 4)

Michelle Lau (Year 4)

Frances Inverarity (Year 4)

Duncan Blues (Year 4)

Saffi Labrun (Year 4)

Joshua Shaw (Year 4)

Jonathan Sterne (Year 4)

James Brechin (Year 4)

Rebbecca Murray (Year 4)

Ruth Gratton (Year 4)

Richard Broome (Year 4)

Hazel Lesley (Year 4)

Mark Glaire (Year 4)

David McDade (Year 4)

Claire Jackson (Year 4)

Brian Morrissey (Year 4)

Gavin Langlands (phase III)

Jenny Brodie (phase IV)

Michelle Gibson (phase IV)

Carlie de Angelis (phase III)

Cheryl Tallon (phase IV – collaborative snowboard elective with Whistler Medical Centre, BC)

Edith Watson (phase IV – collaborative ski elective with a ski area somewhere in America that escapes me just now…..)

David Glennie (phase III)

Sarah Elton (phase IV)

Duncan Scott (University of Newcastle- collaborative snow sports elective with Belford Hospital, Fort William)

Rachel Tayler (Phase III)

Michael Wylie (Phase III)

Rachel Edwards (Phase IV – collaborative ski elective with Dr Jeff Daniels, Big Sky, Montana)

Gaynor Graham (Phase IV)

Emma Surgey (Phase III)

Fiona Henderson (Phase III)

Marta and Tomasz Seretny (Krakow University Medical School, Poland)

Adele Onder (Phase III)

Emma Wilson (Phase III)

Fiona Ginty (Phase IV)

Emma Grimshaw (Phase IV)

Razeena Nadeem (Phase IV)

James Speakman (Phase III)

Chris Jacobs (Phase III)
They may be able to give you some more dirt on us… and us on them… meantime…
Some quotes – from previous students who have been attached to AMP in recent years (and for which no money changed hands… honest!)
"My time in Aviemore was absolutely fantastic, I was very disappointed to leave. Everyone in the practice made me feel very welcome and I would loveto go back sometime"
"It's a lovely place with lovely people"
"Aviemore was fantastic – I was really made to feel welcome, was given loads of great opportunities and really enjoyed my time there"
"Everyone made me feel so welcome…I was very sad to leave"
"This was a great attachment. I really enjoyed being in Aviemore -everyone in the practice was friendly and helpful"
"I have really enjoyed my placement here and am disappointed to be going back to Aberdeen"
"I wasn't considering a career in general practice until now – this has changed everything"
"It was great to be treated as a human being for once in medical school -thanks to everyone in the practice for making me feel so much a part of things"
"A really friendly place to be… thank you"
"Saw a whole variety of clinical problems and learnt a lot from all the doctors on different styles of consultation"
"My tutor was always there for me and helped me out when I felt I was getting stuck"
"My time in Aviemore has been fantastic thanks to the friendly and welcoming atmosphere of the practice… and of course the stunning scenery"
"Lots of opportunity to learn and get involved – always made me feel welcome"
"Very friendly and enthusiastic staff"
"The best single experience in the whole of my training"