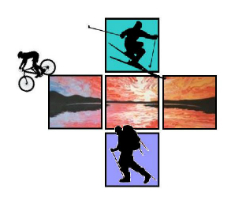 Aviemore Medical Practice
Badenoch & Strathspey Community Hospital, Cairnview Road, Aviemore, PH22 1AJ
Current time is 10:58 - Sorry, we're currently closed. Please call NHS 111
Telephone: 01479 810258
Secure Email: nhsh.gp55911-admin@nhs.scot
Latest News (click title to open):
Teaching and Training
Dr Alistair Appleby and Dr Michelle Delap are the main practice trainers. We have been a training practice for more than 30 years and several of our previous trainees have enjoyed the experience so much that they are now partners in the practice.
At least four times a year, a fourth year medical student from Aberdeen University will be attached to the practice under the supervision of Dr Kirkwood and Dr Robinson. Patients may request not to see this student if they so wish.
---
Medical Students
Medical students have been an important and welcome part of life at the Aviemore Medical Practice (AMP) for many years now. Our friendly, laid-back and rather informal outlook on life is one that most medical students seem to easily associate with. We have been part of Aberdeen University Medical School's official teaching program for more than ten years now and on occasion accepted placement requests from other universities depending on space. This page is designed to give prospective students an idea of what life on attachment at AMP might be like. We love it here and we're sure you will too.
Please note that we are currently not accepting any student placements from outwith Aberdeen University. For further information please email Mrs Kim Dixon (kim.dixon@nhs.scot) or feel free to give us a call on 01479 810 258.
---