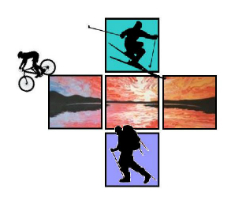 Aviemore Medical Practice
Badenoch & Strathspey Community Hospital, Cairnview Road, Aviemore, PH22 1AJ
Current time is 10:19 - Sorry, we're currently closed. Please call NHS 111
Telephone: 01479 810258
Secure Email: nhsh.gp55911-admin@nhs.scot
Latest News (click title to open):
Appointments
Requesting a Routine Appointment
If you wish an appointment you will need to phone the practice on T: 01479 810258 initially. Our receptionists will ask for an outline of the issue you wish to discuss and you will be called back by one of our clinical staff who will assess the need for an appointment. Most appointments will now take place via telephone or online but a face-to-face appointment will be arranged if needed.
Please do not come to the practice if you do not have an appointment booked.
It is important that you do attend appointments that have not been cancelled be they regular appointments, child immunisations or hospital appointments.
We aim to offer our patients access to a member of the Primary Care Team within 2 working days (not including weekends) and an appointment with a named doctor within 5 working days (not including weekends).
To book an appointment please call us between 8.30am and 5pm.
From 8 – 8.30am and 5 – 5.30pm we try to keep the lines clear for emergencies.
---
Can't make your appointment?
We ask that you call and let us know in advance.  In that way, we can release the appointment for someone else.  We monitor non-attendance and have no option but to deal with repeat offenders in line with our 'DNA Policy', which can be read here DNA Policy
---
Emergency Appointments
08:00 – 18:00 Monday to Friday
We have a doctor on call for emergencies between 8am and 6pm, Monday to Friday. Genuine emergencies such as heart attacks, road traffic accidents etc. will always take priority so please bear with us if the duty doctor is tied up at an emergency.
---
Duty Doctor Advice
If you feel you need to speak to a doctor the same day and/or have an urgent medical problem it is possible to speak to our duty doctor. This is useful if for example you need some urgent advice about a condition or situation which can't wait until the next available routine appointment. A receptionist will take your number and the duty doctor will call you back. Our duty doctor can be very busy at times, especially on Mondays and Fridays and our receptionists will advise you if there is likely to be a delay in the doctor calling back.
---
Practice Nurse Appointments
In a number of cases it might be worth considering an appointment with a practice nurse rather than a doctor.
Practice nurses are qualified to deal with many ailments and you may be seen more quickly.
Our nurses can help you with:
Acute and Chronic Wound Care/Infections
Cytology
Chronic Diseases – including Diabetes, Coronary Heart Disease, Hypertension, Rheumatology, Warfarin Monitoring
Ear Irrigation
Healthy Lifestyle Advice
Lumps, Bumps & Skincare
Pre-arranged Blood Samples
Pre-Conceptual Advice
Removal of Sutures
Routine Injections
Smoking Cessation Advice
Swabs & STIs
Travel Vaccines
Vaginal Swabs
Weight Loss Advice
Wound Dressing
---
Health Care Assistant Appointments
A health care assistant can deal with a number of clinical matters and who can avert the need to see a GP or the nurse. If you are unsure, please ask the reception team who will be happy to advise you. All slots are by appointment as with the nurse slots.
Blood samples for laboratory tests

Warfarin monitoring

Flu vaccinations

Pneumococcal vaccinations

Vitamin B12 injections

Review spirometry

Diabetic foot checks

ECG

Ear wax and syringing

BMI measurements (heights and weights)

Blood pressure checks & 24 hour monitoring