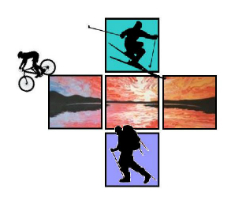 Aviemore Medical Practice
Muirton, Aviemore, PH22 1SY
Current time is 02:04 - Sorry, we're currently closed. Please call NHS 111
Telephone: 01479 810258
Fax: 01479 810067
Secure Email: nhsh.gp55911-admin@nhs.scot
Latest News (click title to open):
The surgery is open and we are working hard to ensure that core services are maintained. For your safety and the safety of our staff, we would ask you to read the website carefully as we will try to keep it updated with any information and links that might help you at this time.
During the Coronavirus pandemic, please follow the guidance below:
Whilst we appreciate all that people are doing to help the NHS during this time, it's vital those with non-coronavirus health concerns still seek help as they would have before the outbreak.  Your GP surgery is here for you, so please don't ignore the warning signs, you are looking after yourself and the NHS by doing so.
---
---
X-Ray:  Please contact T: 01479 813134 from the car park to let the radiologist know of your arrival.
---
Appointments
If you wish an appointment you will need to phone the practice on T: 01479 810258 initially. Our receptionists will ask for an outline of the issue you wish to discuss and you will be called back by one of our clinical staff who will assess the need for an appointment. Most appointments will now take place via telephone or online but a face-to-face appointment will be arranged if needed.
Please do not come to the practice if you do not have an appointment booked.
It is important that you do attend appointments that have not been cancelled be they regular appointments, child immunisations or hospital appointments.
---
Social Distancing
As we need to adhere to social distancing rules, the capacity of our waiting room has decreased considerably. This means that if you have to come in for a face-to-face appointment we ask that you wait outside or in your car where possible and call us to let us know that you have arrived. A clinician will come and get you when they are ready to see you.

We would also ask that adults attending the surgery for an appointment would do so whilst wearing a face covering they have brought in with them where possible. Please come to the practice on your own or with only one carer if required.

For children's appointments we ask that only one parent/carer comes along and to please avoid bringing siblings along.
---
Prescription Requests and Samples
Prescription requests should still be put in our outside mailbox, beside the front door (to the left). All prescriptions will be sent to Boots Aviemore for collection – please don't come in to the practice to drop-off or collect your prescription.

There is a blue drop box just inside the front door for any samples you may have been asked to hand in. Please put them in the box and do not approach the reception desk as the staff will be unable to take anything from you directly.
There is also a white box just inside the front door with empty sample bottles to take with you if you've been asked to do so.
---
Aviemore Medical practice is a seven doctor medical practice offering medical services for residents of and visitors to Aviemore and surrounding area. We feel privileged to work in an area of outstanding natural beauty – the stunning Cairngorm National Park.
Our practice is unique in many ways – we are the only designated casualty unit in Scotland with no overnight beds, the only general practice in the UK that provides primary medical attention to significant numbers of skiers, snowboarders and other outdoor enthusiasts.
We also provide an immediate medical care service assisting other emergency services at road accidents etc. Please understand that at times this may result in one or more GPs being called away from the practice at short notice. We appreciate that this may lead to delays but hope you'll agree that if someone's life is in imminent danger, then this has to take priority over routine surgeries.
Our practice aspires to be a centre of excellence for medical training and we currently offer primary care education to a variety of doctors in training at various stages of their careers as well as undergraduate medical students. With our research involvement, we can provide a tailored learning experience for all.
Latest News
Help us to raise £1,000 for the Aviemore Medical Equipment Trust
We're raising £1,000 to help Aviemore Medical Equipment Trust with the purchasing of extra medical equipment for the benefit of […]
Hepatitis C – Get Tested
Covid Vaccinations
With the announcement of the approved Covid-19 vaccine, Scottish government and NHS Highland are working on a plan to deliver […]
Try out an e-bike for up to two months for FREE!
Bowel Screening Resumes
Bowel Screening kits are now being issued again. If you received a kit in the post before the programme was paused […]