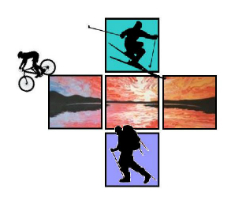 Aviemore Medical Practice
Badenoch & Strathspey Community Hospital, Cairnview Road, Aviemore, PH22 1AJ
Current time is 09:27 - Sorry, we're currently closed. Please call NHS 111
Telephone: 01479 810258
Secure Email: nhsh.gp55911-admin@nhs.scot
Latest News (click title to open):
Travel Clinic
We are not currently running the travel clinic at the Medical Practice – Alternatively you can book this service with Boots Pharmacy via the following link:
Travel Clinic – Boots Pharmacy
The Practice offers a travel vaccination service for our patients, for the following vaccines:

Cholera,
Hepatitis A,
Paratyphoid,
Polio,
Small pox and
Typhoid. 
In order for us to be able to ensure we can give vaccinations in good time before you travel, we need a minimum of 8 weeks notice before you leave the country but the earlier the better.  If you are travelling within 8 weeks you can contact Boots Pharmacy in Aviemore 01479 810259 or you can contact Alert Health 01463 710441 who can provide an urgent service.  In this instance we would be happy to give you a summary of the vaccinations we have on record.
There is now a lot of good information for travellers on line.  We recommend that you look at www.fitfortravel.nhs.net which will give you information about recommended vaccinations for your destination as well as up to date advice regarding malaria risk, altitude sickness, food and water safety and bite avoidance and prevention.
We would ask that once you have checked the fit for travel website, you fill in our Pre-Travel Health Questionnaire.  This needs as much detail as you can give, as advice for certain vaccines depends on regions within countries as well as activities you are planning on undertaking whilst abroad.  Also, if you have had any vaccinations outside of the surgery, (i.e privately or when in a foreign country) please provide evidence of these if available.
Once completed the receptionist will make an appointment for a telephone consultation to confirm what is required by way of vaccinations and/or anti-malaria medication.  We can then organise prescriptions and appointments with the nurse for these.
---
Other useful websites
www.fco.gov.uk/travel – government website for up to date information re country safety, country specific rules and regulations and details of British embassies and Consulates
---