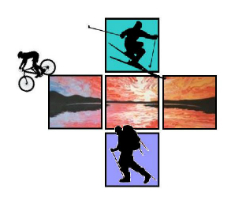 Aviemore Medical Practice
Badenoch & Strathspey Community Hospital, Cairnview Road, Aviemore, PH22 1AJ
Current time is 09:20 - Sorry, we're currently closed. Please call NHS 111
Telephone: 01479 810258
Secure Email: nhsh.gp55911-admin@nhs.scot
Latest News (click title to open):
CKD
Chronic kidney disease (CKD) is a long-term condition where the kidneys do not work effectively.
CKD does not usually cause symptoms until it reaches an advanced stage. It is usually detected at earlier stages by blood and urine tests. Main symptoms of advanced kidney disease include:
tiredness

swollen ankles, feet or hands (due to water retention)

shortness of breath

nausea

blood in the urine
If you are at a high risk of developing CKD, you may be screened annually. Screening may be recommended if you have:
high blood pressure (hypertension)

Diabetes

a family history of CKD
Read more about Chronic Kidney Disease on the NHS Inform website here.
Or you can download the NHS patient information leaflet for CKD here.
---
Why does it happen?
The kidneys are two bean-shaped organs, the size of your fist, located on either side of the body, just beneath the ribcage. The main role of the kidneys is to filter waste products from the blood before converting them into urine. The kidneys also:
help maintain blood pressure

maintain the correct levels of chemicals in your body which, in turn, will help heart and muscles function properly

produce the active form of Vitamin D that keeps bones healthy

produce a substance called erythropoietin, which stimulates production of red blood cells
Chronic kidney disease is the reduced ability of the kidney to carry out these functions in the long-term. This is most often caused by damage to the kidneys from other conditions, most commonly diabetes and high blood pressure.
---
CKD Useful Links
National Kidney Federation
About the kidneys
British Kidney Patient Association
---