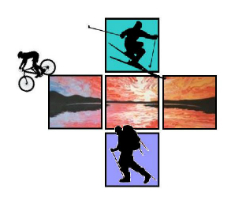 Aviemore Medical Practice
Badenoch & Strathspey Community Hospital, Cairnview Road, Aviemore, PH22 1AJ
Current time is 09:12 - Sorry, we're currently closed. Please call NHS 111
Telephone: 01479 810258
Secure Email: nhsh.gp55911-admin@nhs.scot
Latest News (click title to open):
Local Help & Volunteer Groups
The Highland Council Helpline
The Highland Council has launched a free helpline to give assistance and to collect details of individuals and community groups looking to provide volunteering support during Covid-19. 
The single line number – 0300 303 1362 – will connect callers to relevant Council specialist teams and will operate Monday to Friday from 8 a.m. to 6 p.m. All calls are free.
Callers will be able to get advice on benefits and personal support, education and social care and there will also be advice for businesses who may need help with financial support. Helpline staff will also be signposting callers to other organisations that can provide help and assistance as well as gathering offers from individuals or community groups wishing to volunteer.
The service is operated by council staff and Eden Court volunteers who will be home based. Staffing levels will be kept under review to respond to the demand.
---
The Aviemore Response Group is coordinating a group of verified volunteers who are available to support anyone who is vulnerable and in need of assistance during the current Covid-19 outbreak. If you are self isolating and want non-medical assistance please call the helpline on 01479 722103 between 8 a.m. and 8 p.m. and the team will bee happy to help with what you need. For up to date information and further advice see our Facebook page: Aviemore Response to Covid-19.
The Aviemore Response Group is working in partnership with Where 2 Today and is supported by Highland Council and VABS.
---
ITCANHELP is a FREE technical help and training service delivered by volunteers (all who undergo a strict recruitment process which includes interview, references and PVG). The service is setup to provide support to anyone either 55 years and over OR anyone with a disability/medical condition at home or in hospital.
During Covid-19 we are now only able to support people via telephone and remote software but we simply want to help whoever we can in any possible way.
If you are struggling with grocery shopping online, using your email, using WhatsApp or social media or connecting with friends and family please do get in touch.
Chris Grant, Scotland Co-ordinator
ITCANHELP – Abilitynet
T: 0800 269 545