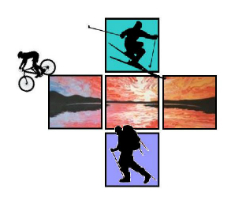 Aviemore Medical Practice
Muirton, Aviemore, PH22 1SY
Current time is 01:35 - Sorry, we're currently closed. Please call NHS 111
Telephone: 01479 810258
Fax: 01479 810067
Secure Email: nhsh.gp55911-admin@nhs.scot
Latest News (click title to open):
Flu Clinic (Seasonal)
This year, due to COVID-19, our Flu clinics will run very different from previous years.
The Scottish Government has recently announced that individuals aged 60 – 64 years who have not received a flu vaccine since September 2020 can now be immunised, even if you are not in an 'at risk' category. Unfortunately due to capacity issues at the practice, we are unable to provide clinics for these patients ourselves as we need to ensure we continue to have capacity for our other routine and urgent appointments.
NHS Highland's Community Vaccination Team will shortly write to patients in this group & will advise on appointment times during their clinic, which will take place on Friday the 18th of December in the Aviemore Community Centre.
Should you have any queries prior to or after receiving this letter, please do not phone the practice but contact the Team at nhsh.patientflu@nhs.scot
Also if you were unable to make it to this clinic please email the above email address and ask to be added to the waiting list for follow-up appointments, which will also be organised by NHS Highland in due course.
---
Clinics for adults in eligible 'at risk' categories, all those over the age of 65 and those under 18 eligible for the nasal flu have now all taken place. If you have missed your dates and would still like the flu vaccine, then please call the practice to request an appointment and you will be called back to arrange a suitable time.
---
To comply with Social Distancing Guidance please read the instructions below before attending any of our clinics:
You must bring your invite letter with you to the Clinic – failure to do so may result in you not being able to have the vaccination

You must complete and sign the questionnaire on the back of your invite letter on the morning of your clinic date – failure to do so may result in you not being able to have the vaccination

Come as near to the time of your appointment as possible – you will NOT be seen out with your allocated appointment time

Come into the Clinic on your own if possible

Wear a face covering

Please wear a short sleeved top so the clinician can access your arm easily, there are no private cubicles in the hall

There will NOT be the usual waiting area facilities

There will be NO toilet facilities available

Please be aware everyone's temperature will be checked before entering the clinic
**IF YOU HAVE ANY SYMPTOMS OF COVID-19, PLEASE DO NOT COME TO THE CLINIC**
---
If you are eligible but wish to decline a flu vaccine this year, please inform us by filling in the form below.
---
Fever Following Flu vaccination
If you develop a fever post vaccination, this should usually resolve within 48 hours. This is a relatively common, expected reaction, and self-isolation and testing for COVID-19 are not required unless COVID is suspected based on other symptoms such as cough or loss of taste/ smell. If fever persists beyond 48 hours or someone develops other COVID-19 related symptoms, then they should self-isolate and be recommended to have a test for COVID-19. 
Feeling generally unwell, shivery, achy and tired are also commonly reported symptoms following flu vaccination. These symptoms usually disappear within one to two days without treatment but paracetamol can be taken if necessary to relieve any of these symptoms.
As has always been recommended, any fever after vaccination should be monitored and if individuals, parents or carers are concerned about their, or their child's health at any time, they should seek advice from their GP or NHS 111.