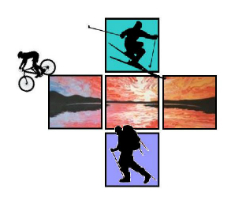 Aviemore Medical Practice
Badenoch & Strathspey Community Hospital, Cairnview Road, Aviemore, PH22 1AJ
Current time is 09:54 - Sorry, we're currently closed. Please call NHS 111
Telephone: 01479 810258
Secure Email: nhsh.gp55911-admin@nhs.scot
Latest News (click title to open):
Flu Clinic (Seasonal)
The GP contract with the government changed a few years ago and GP practices are no longer the preferred delivery model for vaccinations. As NHS Highland has not fully implemented taking over vaccinations in our area, GP practices can still participate on an optional basis if they have capacity (you will find that in most other health boards in Scotland all vaccinations are already run by them and not GP practices and this has been the case for some time). So this means that some practices in Highland are still doing all their vaccinations, most are doing a small part only (certain age groups) and others who do not have capacity have stopped completely. Due to our move to the new hospital and taking on other clinical obligations we as a practice only have capacity to run Flu vaccination vaccination clinics for the under 18s and NHS Highland will run clinics for all other patients instead. They will be in contact with eligible patients directly about their flu vaccination clinics in due course.
The names of our housebound patients have been sent to the Highland Health Board Vaccination Team and will be contacted in due course.
NHS Highland clinics in Aviemore
Aviemore Medical Practice (in the old Health Centre on Muirton)

15 – 18 November

09:00 – 16:00

COVID-19 Booster

Flu

Aviemore Medical Practice patients –

those aged over 70 and Clinically Extremely Vulnerable.
Vaccination Enquiry Hub  
A Vaccination Enquiry Hub has been established and is getting down to work. It is important to patients who are eligible for a booster should wait to be invited to clinics, rather than contact the hub about their appointment. 
 The hub's role will include:  
Managing the phone line for public enquiries about clinics and vaccination queries  

Sharing clinic information with the public (drop-in clinics and appointed clinics) 

Giving patients clinic appointments once they have been invited
The Vaccination Enquiry Hub can be contacted on 01463 705531 or nhsh.covidvaccine@nhs.scot, 9:30am to 4:30pm, Monday to Friday. 
---