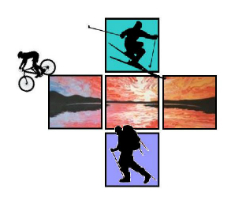 Aviemore Medical Practice
Muirton, Aviemore, PH22 1SY
Current time is 22:40 - Sorry, we're currently closed. Please call NHS 111
Telephone: 01479 810258
Fax: 01479 810067
Secure Email: nhsh.gp55911-admin@nhs.scot
Latest News (click title to open):
Covid Vaccinations
We are pleased to inform everyone that NHS Highland has advised us at the end of last week that there is vaccine available for the Practice to run our initial COVID Vaccination Clinic for patients aged 80 and over. The clinic for these patients only will take place on Friday the 22nd of January in the sports hall in the Highlife Highland Centre in Aviemore and will be run quite similar to how we ran our flu clinics. If your birthday is on or before 31st March 1941 you are eligible to attend.
This week we have been phoning those patients eligible for the clinic on the 22nd of January to invite them to the clinic. You will be given a 15-minute time slot during which you can attend and please ensure you come wearing a face mask and loose clothing so sleeves can be rolled up easily. Social distancing rules will apply and your temperature will be taken at the door. After you get your jab you will need to wait 15 minutes in the hall before leaving and chairs will be available for you to sit on during this wait. Please do not attend a clinic if you are awaiting the result of a COVID test or if you or anyone in your household has any COVID symptoms.
---
Further clinics and priority groups
We will contact patients in the Priority groups as we receive information about when further deliveries of the vaccines arrive and how many we will receive in each delivery so we can start planning further clinics. In the meantime, please do not contact the Practices asking about the vaccinations as we are experiencing very high call volumes – you will be contacted by us when it is your turn.
The NHS Highland vaccination team will vaccinate our housebound patients in February.
---
More information about the COVID vaccine
Information on the COVID Vaccine was sent out to all Scottish households by the Scottish Government – you should have had it in a brown envelope delivered by post. The vaccine is the best way to protect yourself from COVID. With high rates of COVID around, it's more important than ever to stop the spread. Getting your COVID vaccine is one of the most important reasons for leaving your home. The vaccine does not cause COVID. It helps to build up your immunity to the virus, so your body will fight it off more easily if it affects you. This can reduce your risk of developing COVID or, if you do get COVID, it can make the symptoms milder. NHS Scotland will only use a vaccine if it meets the required standards of safety and effectiveness. The Medicines and Healthcare products Regulatory Agency (MHRA) has approved COVID vaccines for use in the UK.
If you have any questions or concerns about the COVID vaccine, visit www.nhsinform.scot/covid19vaccine or call 0800 030 8013 (available 8am–8pm, 7 days a week).
Beware of scams and anyone asking for money to get the vaccine done – it is free for all the population.
---
If you are eligible but wish to decline a COVID vaccine, please inform us by filling in the form below.