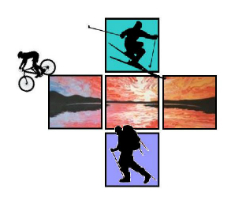 Aviemore Medical Practice
Muirton, Aviemore, PH22 1SY
Current time is 02:23 - Sorry, we're currently closed. Please call NHS 111
Telephone: 01479 810258
Fax: 01479 810067
Secure Email: nhsh.gp55911-admin@nhs.scot
Latest News (click title to open):
COVID Vaccination Updates
Update 25 March 2021
We are aware that NHS England have announced that patients are aged 50 and over will be vaccinated by the end of March. Our vaccine supply is determined by the Scottish Government. At present we have no update on the dates listed below for each cohort. We understand that there will be a press release launched tomorrow to update the general public on information on vaccine supply within NHS Highland.
| | |
| --- | --- |
| Cohort | Target Date |
| 16-64 higher risk | 15/04/2021 |
| 60-64 | 15/04/2021 |
| 55-59 | 15/04/2021 |
| 50-54 | 15/04/2021 |
| 16-49 | 31/07/2021 |
We had hoped to have offered a first dose vaccine by mid April to everyone who is: 
over the age of 50, or

has a health condition which puts them at increased risk, or

is a carer or frontline health or care worker
We are still confident that we will be very close to having achieved this by mid April, but this will be dependent on supplies.
Our next clinics are:
Wednesday 7 & Thursday 8 April – 2nd doses of Pfizer
Friday 9 April – 1st doses of AstraZenica for those aged 16-64 At Risk who hadn't previously had a 1st dose of Pfizer; and 55-64 year olds.  We may have enough vaccine to start doing 50-54 year olds, but at this stage don't think we will be able to fully complete this group on the 9th.  The next clinic for completing this group will be dependent on when we receive further supplies from NHS Highland.
Both clinics are held at the Highlife Centre in Aviemore. We are now in the process of phoning patients to book them into the clinics above, and this will continue throughout next week, so please wait until you are called.
The Highlands and Argyll and Bute are slightly ahead of the national average for percentage of the population vaccinated, and over half of people in this area have now had their first vaccination. There is no significant variation between GP practices: though some may be a little ahead at one time, others will catch up and may be slightly further forward the following week.  
Practices may also move through the age groups differently depending on who they have been able to contact. Although this may mean we vaccinate some people in lower age groups, we will try again to contact those in previous age groups.
We will contact you about your vaccination. Please check this website or our Facebook page for information rather than phoning. Only contact us about COVID-19 vaccination if you are over 65 and have not received an invitation.