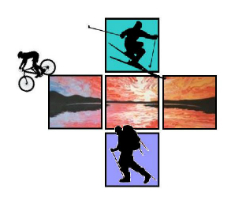 Aviemore Medical Practice
Badenoch & Strathspey Community Hospital, Cairnview Road, Aviemore, PH22 1AJ
Current time is 10:43 - Sorry, we're currently closed. Please call NHS 111
Telephone: 01479 810258
Secure Email: nhsh.gp55911-admin@nhs.scot
Latest News (click title to open):
Child Immunisations Clinic
What happens at the appointment?
The nurse will explain the immunisation process to you, and answer any questions you have.
---
What if I miss the appointment?
If you miss the appointment or have to delay the immunisation, make a new appointment. The immunisation schedule can be picked up where it stopped without having to start again.
---
What if my baby is ill on the day of the appointment?
If your baby has a minor illness without a fever, such as a cold, they should have their immunisations as normal. If your baby is ill with a fever, delay the immunisation until they've recovered. This is to avoid the fever being associated with the vaccine, or the vaccine increasing the fever your baby already has.
If your baby has a bleeding disorder or has had a fit not associated with fever, they can receive immunisations but may need additional care.
Speak to your GP, practice nurse or health visitor before your child has any immunisation.