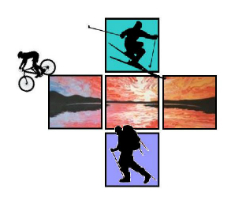 Aviemore Medical Practice
Muirton, Aviemore, PH22 1SY
Current time is 06:15 - Sorry, we're currently closed. Please call NHS 111
Telephone: 01479 810258
Fax: 01479 810067
Secure Email: nhsh.gp55911-admin@nhs.scot
Latest News (click title to open):
Advanced Practitioners Joining Our Teams
We are pleased to tell you that Grantown Medical Practice and Aviemore Medical Practice will shortly have a Scottish Ambulance Service Advanced Practitioner joining their teams.
This is a new initiative for GP Practices and the Scottish Ambulance Service to work together to provide 'on the day' care for GP patients as well as for ambulance emergencies. The Advanced Practitioner based in Grantown from the 3rd of February is Andy Lake, and the Advanced Practitioner based in Aviemore from Monday 17th of February will be Lorraine Molloy. Both Andy and Lorraine will be working in the Practices two or three days each week and will also provide some cover in the Out of Hours Service.
What this means for our patients is that the Advanced Paramedic based in each Practice may be the clinician who attends when a home visit is requested. They will be dressed in green Scottish Ambulance Service uniform and driving an ambulance response car.
Andy and Lorraine will be working alongside the Duty doctors in their respective Practices to prioritise calls according to clinical need, and they will also work with our nursing teams to manage patients in the Minor Injuries Units. Andy and Lorraine will also be available to assist if required by the Scottish Ambulance Service for Emergency calls.
We look forward to Andy and Lorraine joining our teams and developing the Advanced Practitioner roles within each Practice.